In this article, we'll introduce the latest sale information for the popular and powerful sound software synthesizer, Reveal Sound's "Spire."
Additionally, we'll provide an overview and explain the activation process to help you get started with ease.
We will update this article regularly as new sales begin, so stay tuned for the latest deals.
1. Latest Sale Information
Reveal Sound "SPIRE"50% off sale until August 3, 2023.
By purchasing from Plugin Boutique, you can receive another premium plugin as a free bonus. It's a wonderful opportunity to expand your plugin collection while making your primary purchase.
---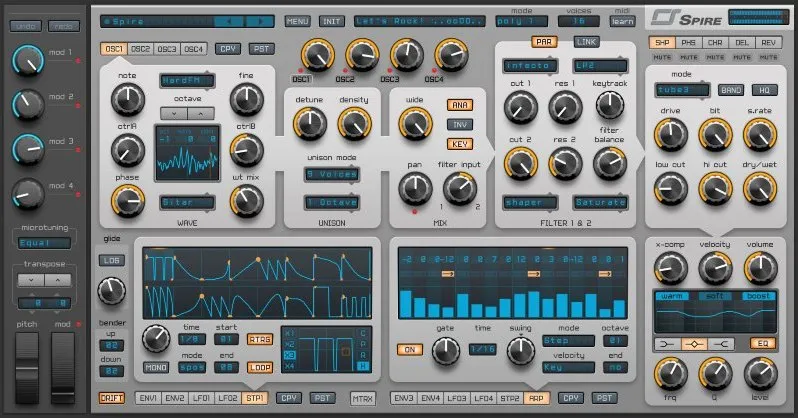 ---
2. What is Reveal Sound SPIRE?
SPIRE is a popular software synthesizer developed by Reveal Sound.
| Developer | Reveal Sound |
| --- | --- |
| Interface | |
| Product Name | SPIRE |
| Specifications | 4-Oscillator Synth |
| Presets | 900+ |
| Price | $189 |
Among popular software synthesizers, SPIRE stands out as a relatively simple-to-use instrument, while still packed with a wide range of essential parameters.
It is a synth known for its immediate usability, particularly in genres like EDM, offering a plethora of ready-to-use presets. With its four oscillators, SPIRE produces strong and rich sounds that captivate listeners.
For those interested in acquiring SPIRE presets, they are also available through the monthly sample service, Splice Sounds.
SPIRE can be utilized as an extension for various digital audio workstations (DAWs) as an AU (Audio Unit), VST, or AAX plugin. Although there is a limitation of noise every 30 seconds, a demo version is provided with full functionality for users to explore.
3. Installation and Activation Instructions
The installation and authorization process is explained in the "INSTALLATION INSTRUCTIONS" provided by Plugin Boutique. However, it can generally be completed in the following 5 steps:
Download and install SPIRE.
Register your serial number and user information with Reveal Sound.
Download the license key file from the email you received.
Launch SPIRE and go to the top menu. Select "Register."
Open the license key file to complete the registration process.
---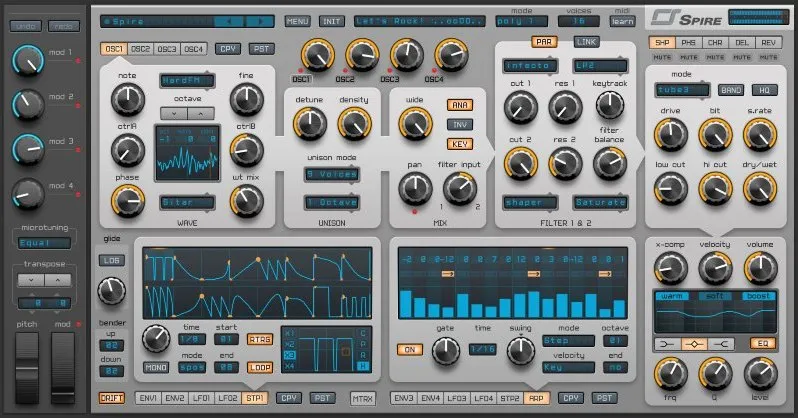 ---
Summary
SPIRE is a popular software synthesizer developed by Reveal Sound. It features distinctively four oscillators and delivers exceptional performance in music genres like EDM. With its user-friendly interface and extensive parameter options, SPIRE offers a wide range of possibilities for sound design.Take this opportunity to check it out!
---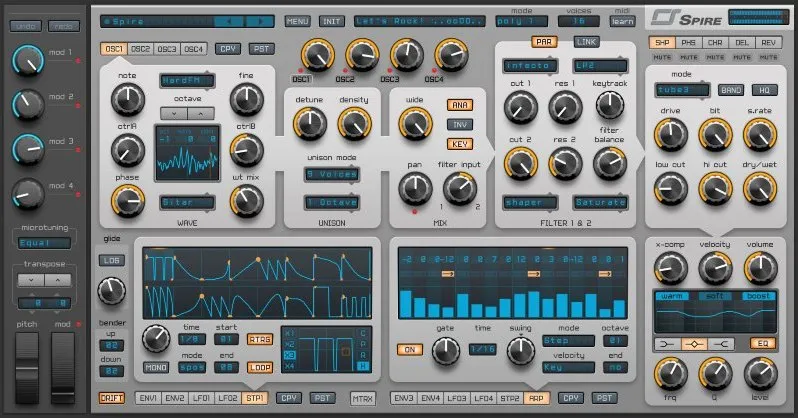 ---