In this article, we will introduce the latest sale information on Soundtoys products.
Additionally, we will also explain a brief overview and the activation process after purchase, so please refer to it.
This article will be updated as soon as new sales start.
1. The latest sale information from Soundtoys.
Soundtoys products are currently on the following sales:
Summer Mini Sale: Until July 30, 2023
Reference prices for past sales
---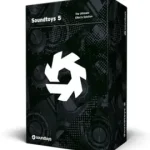 ---
2. Recommended plugins
Here, we will introduce some recommended plugins among Soundtoys products.
EchoBoy
EchoBoy is a delay plugin from Soundtoys that features 31 built-in styles modeled after vintage gear, allowing you to easily find the perfect echo tone for your mix.
It includes models of classic echo boxes like EchoPlex, Space Echo, Memory Man, DM-2, TelRay oil can delay, and more.
In addition, you can control tape flutter, saturation, and diffusion to enhance the analog sound further.
EchoBoy also comes with a simplified version called EchoBoy Jr.
EchoBoy Jr.
EchoBoy Jr. is a delay plugin that emulates 7 analog echo emulations.
The available models include:
Studio Tape
Plex
Space
Cheap Tape
Memory
Ambient
Transmitter
Crystallizer is a plugin effect developed based on the algorithm called "Reverse Shift" found in the Eventide "H-3000 Harmonizer" (preset: Crystal Echoes).
This effect not only creates crystal-like echo effects but also offers a wide range of parameters to finely control the delay sound, allowing for versatile sound shaping.
Officially, it is referred to as a "granular echo synthesizer" or a "pitch-shift granular reverse echo."
FilterFreak
FilterFreak is a filter plugin modeled after classic analog filters. It takes inspiration from iconic analog filter sounds found in devices like the Minimoog, Filterbank, and Mu-Tron III.
FilterFreak includes two separate plugins: FilterFreak 1 and FilterFreak 2. FilterFreak 1 is a single, simple filter, while FilterFreak 2 allows you to use two analog filters in series or parallel.
Little AlterBoy
Little AlterBoy is a pitch shifter that can shift both pitch and formants.
You can lock it to a single pitch to create robotic-like sounds or use MIDI to control the vocal melody, applying creative effects similar to a vocoder.
Decapitator
Decapitator is a plugin that features five different models of analog saturation.
It achieves realistic and dynamic analog saturation with models based on five iconic studio hardware units. It features model tone controls that shape the saturation sound and includes mix controls that do not require routing or submixing, allowing for flexible control.
3. Installation and Activation Process for Soundtoys
Products Authorization and activation of Soundtoys products require authentication through an iLok account (iLok USB is optional).
The process is mainly completed in the following 3 steps:
Registering an iLok account and downloading the iLok License Manager
Registering and downloading the product in Soundtoys (use the license number obtained from the sales website for registration)
Launching the iLok License Manager, logging in, and activating the license.
---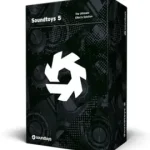 ---
Summary
We provided an explanation about the latest sale information for Soundtoys products. Soundtoys sales offer significant discounts, making them a great deal.
Soundtoys products are renowned for their analog modeling and ability to replicate classic sounds, making them popular among professional audio engineers and musicians. During the sale period, it is a fantastic opportunity to acquire these exceptional plugins.
Don't miss out on this chance! Choose your favorite plugins and expand the range of your sound creations.
---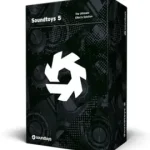 ---