New drum software was released from IK Multimedia in August 2019.
How is it different from other drum software?
In this article, I am going to explain the advantages and disadvantages of IK Multimedia "MODO DRUM" and how to use it. Please read the details below;
1. What is IK Multimedia "MODO DRUM" ?
The first physical modeling drum software "MODO DRUM" has been released by IK Multimedia. IK Multimedia is a company famous for the physical modeling bass software "MODO BASS".
Development company

IK Multimedia

Price(list price)

Download €399.99 (Crossgrade €299.99)

USB Drive €429.99 (Crossgrade €329.99)
---
IK Multimedia MODO DRUM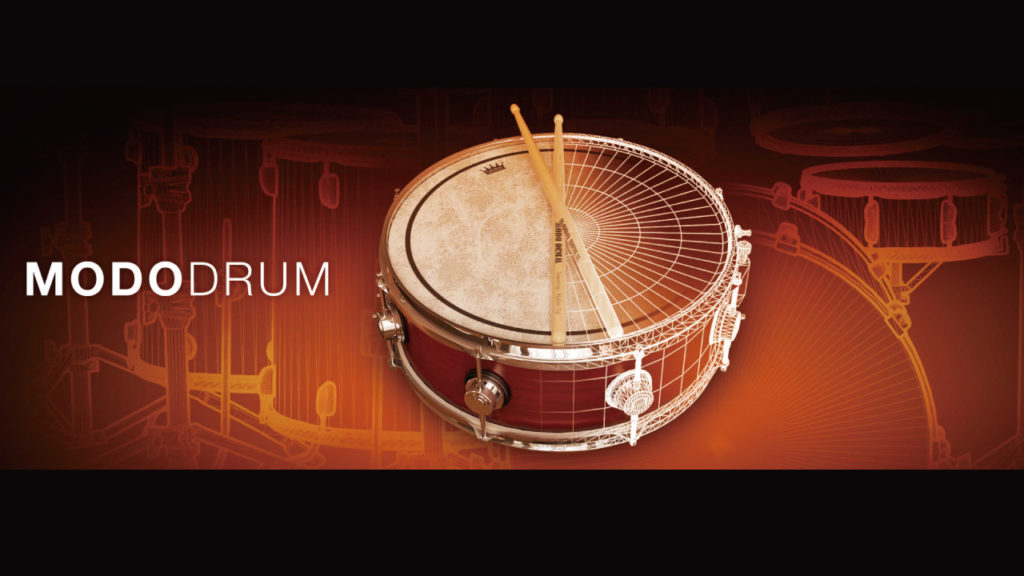 ▶︎IK Multimedia
---
2. Difference between sampling and physical modeling
Sampling creates sounds based on samples. In contrast, physical modeling simulates virtual sounds.
MODO DRUM, MODO BASS and piano software MODARTT "Pianoteq" are famous as physical modeling software.
Physical modeling can set parameters that cannot be set by sampling. Sampling cannot change the situation before recording. On the other hand, Physical modeling allows you to customize the instrument and change the position of the microphone freely.
Modeling also has the advantage of saving storage compared to sampling.
3. Advantages
There are two advantages when using IK Multimedia "MODO DRUM"
Parameters that can be set in detail

Many drum kits for every genre
(1)Parameters that can be set in detail
The drum can be disassembled into shells and heads, and the diameter and depth can be adjusted. Sticks and kick pedals can also be customized.
You can even control how the drummer hits. You can set the accuracy of the hit position and loosen it for realism.
This is a setting that can only be made with physical modeling, and there are many settings that cannot be made with other drum software.
One of the most impressive parameters is the openness of the hi-hat, which can be controlled with MIDI CC.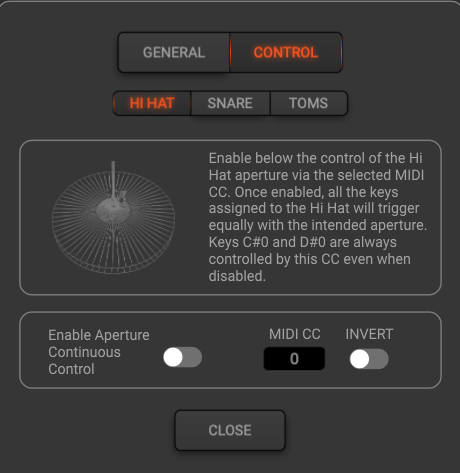 Cymbals are samples, but they can be more realistically reproduced between open and closed.
(2)Many drum kits for every genre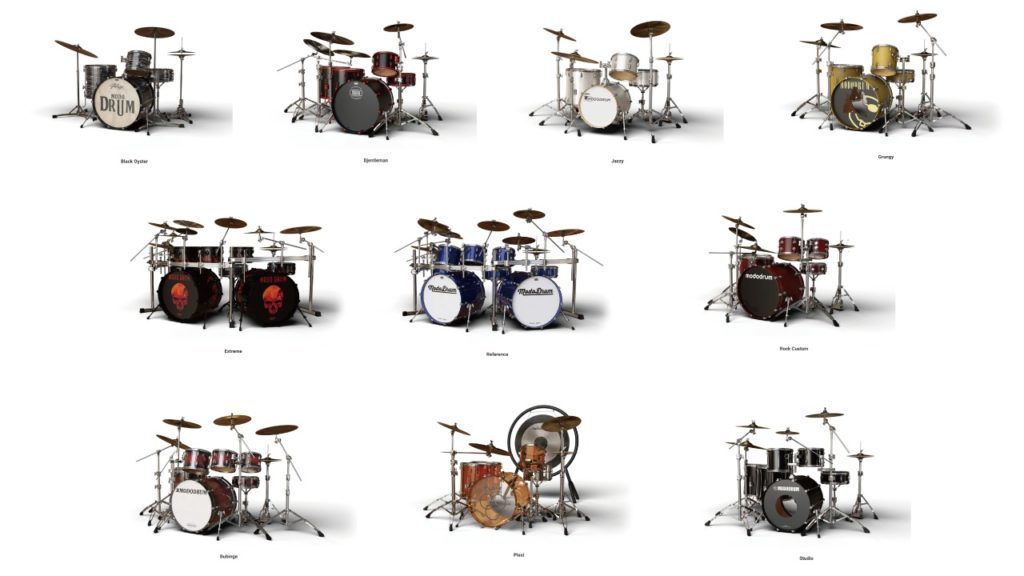 There are 10 drum kits: Black Oyster, Djentleman, Jazzy, Extreme, Reference, Bubinga, Grungy, Plexi, Studio, and Rock Custom.
There are rock, metal, jazz and old models, and you can find a matching drum kit in any genre.
4. Disadvantages that you should know before using
However, there is a point to know before using it. The point is that it needs to be built.
The presets have an effect, which makes it difficult to use as is.
I recommend recreating the drums one by one and creating an original drum kit.
5. How to install and activate IK Multimedia products
Activation of IK Multimedia is easy and is completed in the following 3 steps.
Register an account with IK Multimedia

Download Authorization Manager

Product registration and download with Authorization Manager
6. How to use

You can select a preset from the top left. There are six items in the upper middle.
MODEL

CUSTOMIZE

PLAY STYLE

ROOM

MIXER

GROOVES
MODEL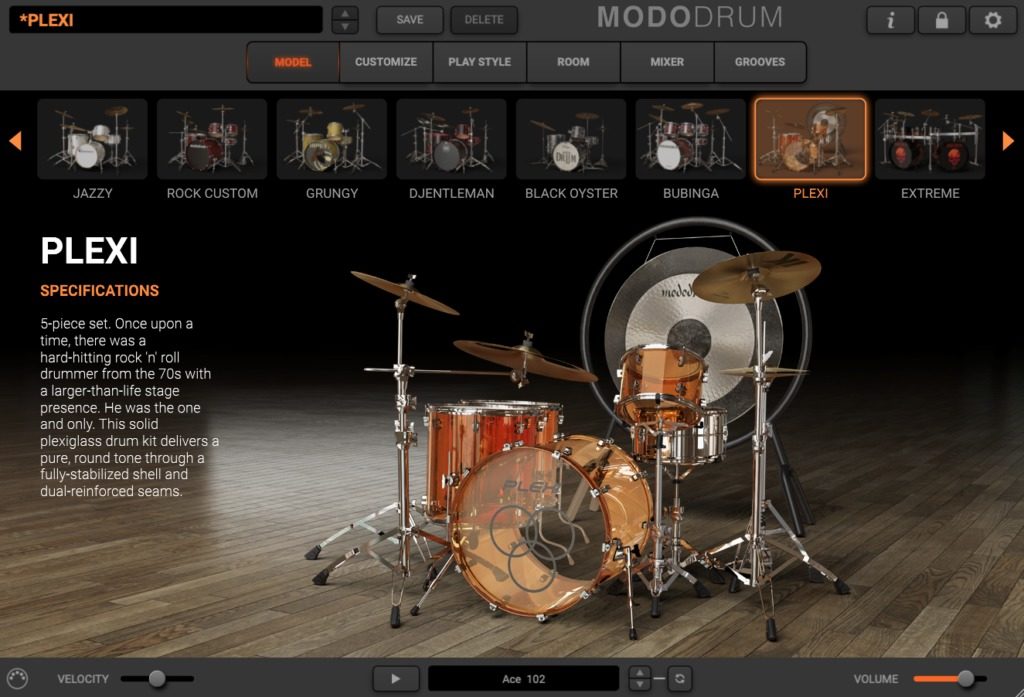 You can select a drum kit.
There are 10 drum kits: Black Oyster, Djentleman, Jazzy, Extreme, Reference, Bubinga, Grungy, Plexi, Studio, and Rock Custom.
CUSTOMIZE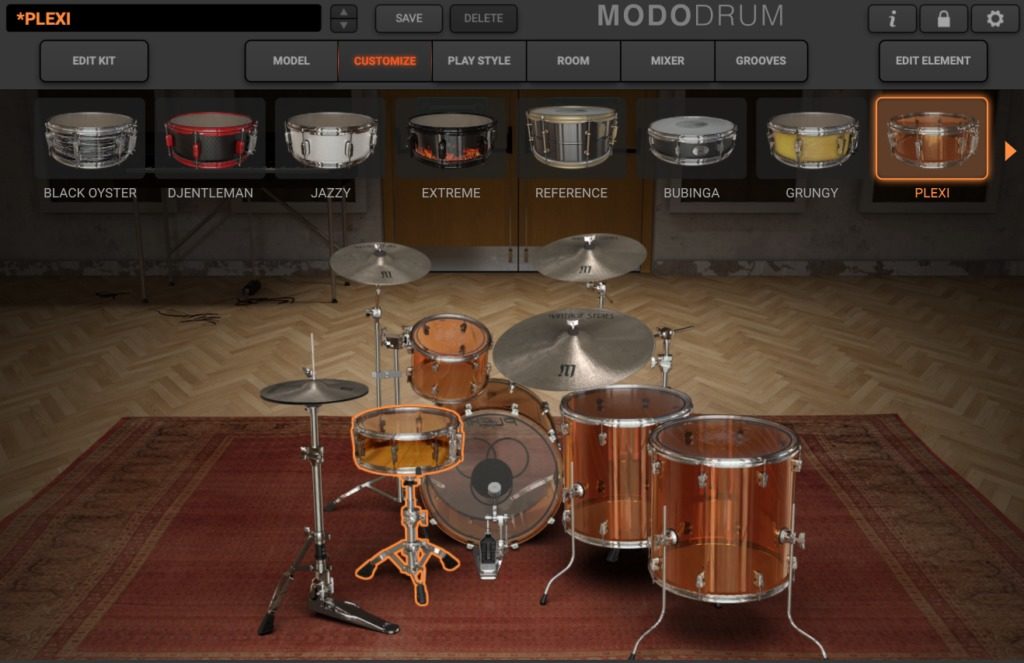 Items for selecting and customizing each drum.
You can choose and customize each drum.
When you select a snare, bass drum, etc., other snares and bass drums are displayed at the top and can be changed.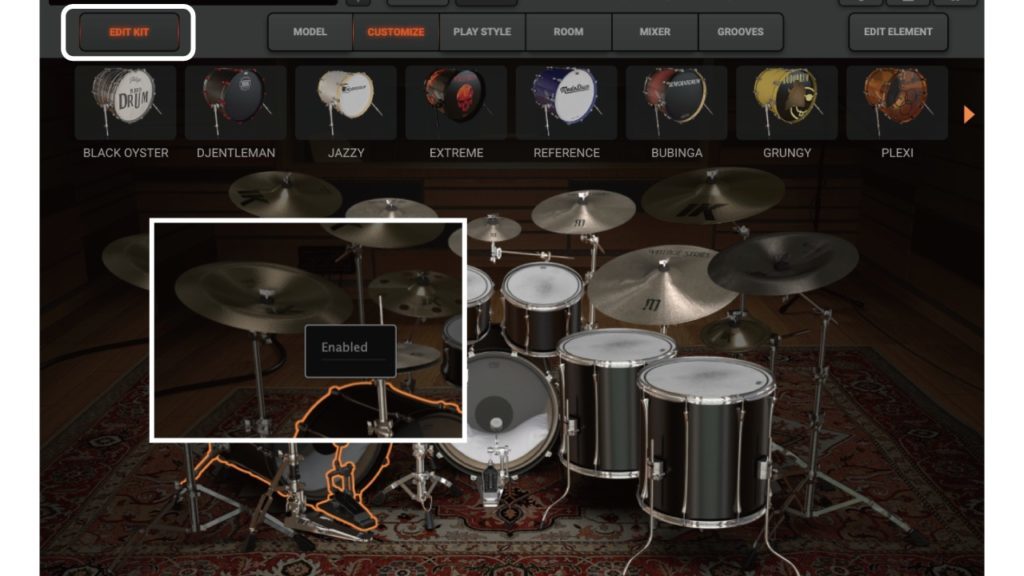 A new drum can be added to the drum kit from the upper left "EDIT KIT".
Right-click and select "Enabled" to add it to the drum kit.

You can customize each drum from "EDIT ELEMENT" on the upper right.
Kick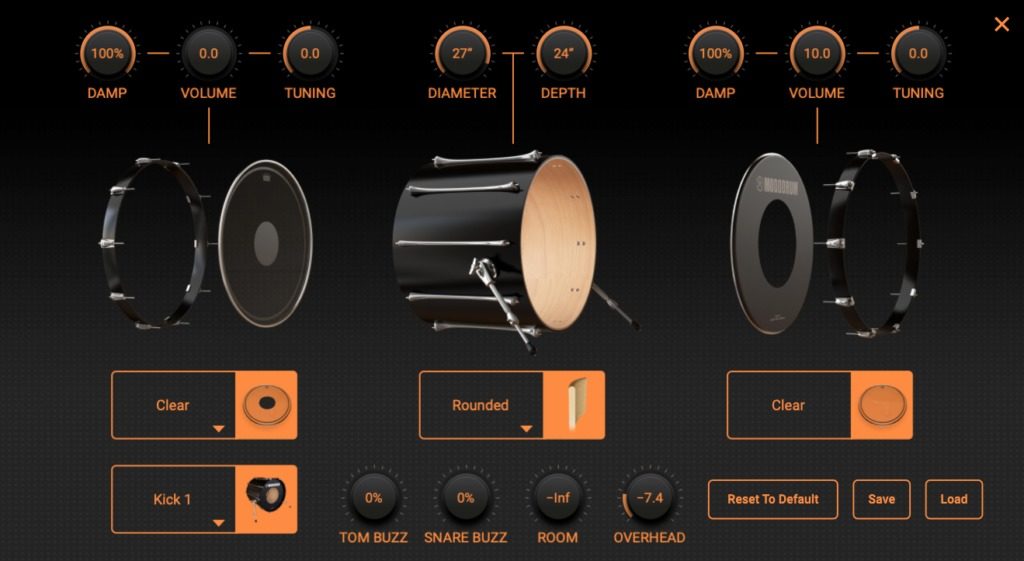 DAMP, VOLUME, and TUNING of inside and outside can be adjusted. The inside surface (where the kick pedal hits) can be selected from Coated and Clear.
DIAMETER and DEPTH can be adjusted with the parameter in the middle. You can also select a shell from three types: Point, Sharp, and Rounded.
TOM BUZZ and SNARE BUZZ can adjust the resonance of tom and snare, and can adjust how much is reflected in ROOM and OVERHEAD.
Tom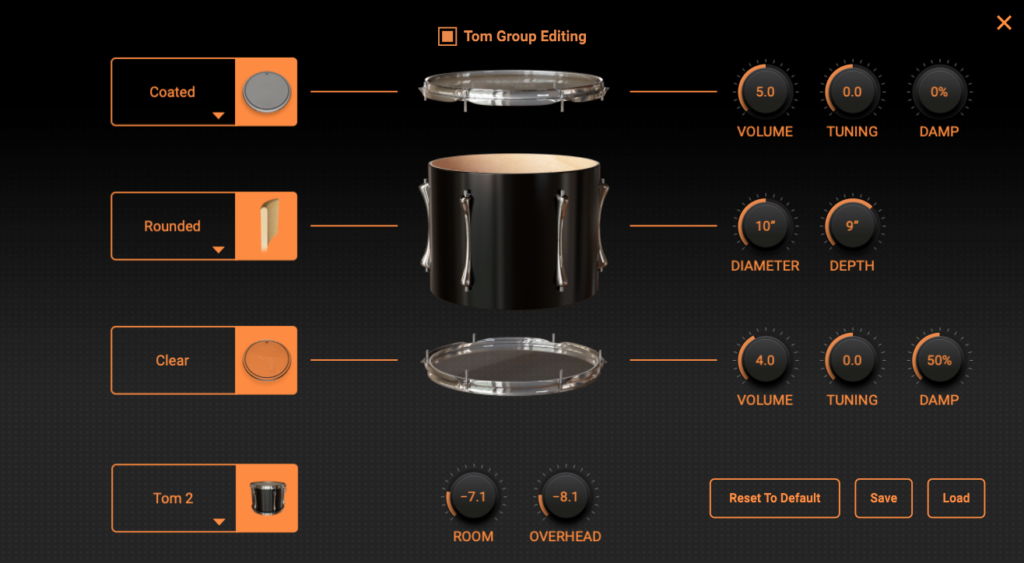 Basically the same as Kick, but Toms can be set collectively by "Tom Group Editing".
Snare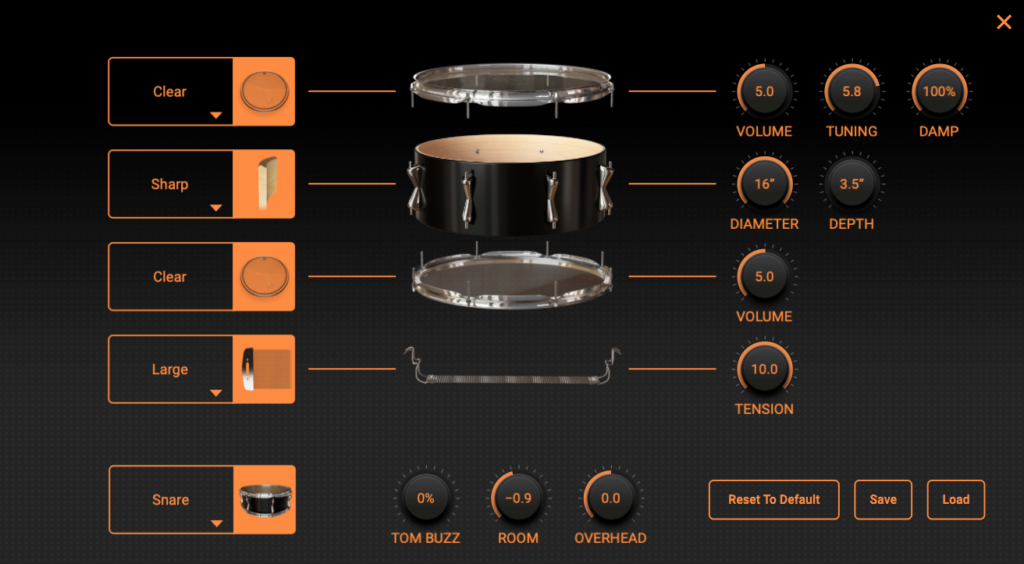 Basically the same as Kick, but Snare has snappy settings. You can select Large or Medium and adjust the snapping tightness with "TENSION".
PLAY STYLE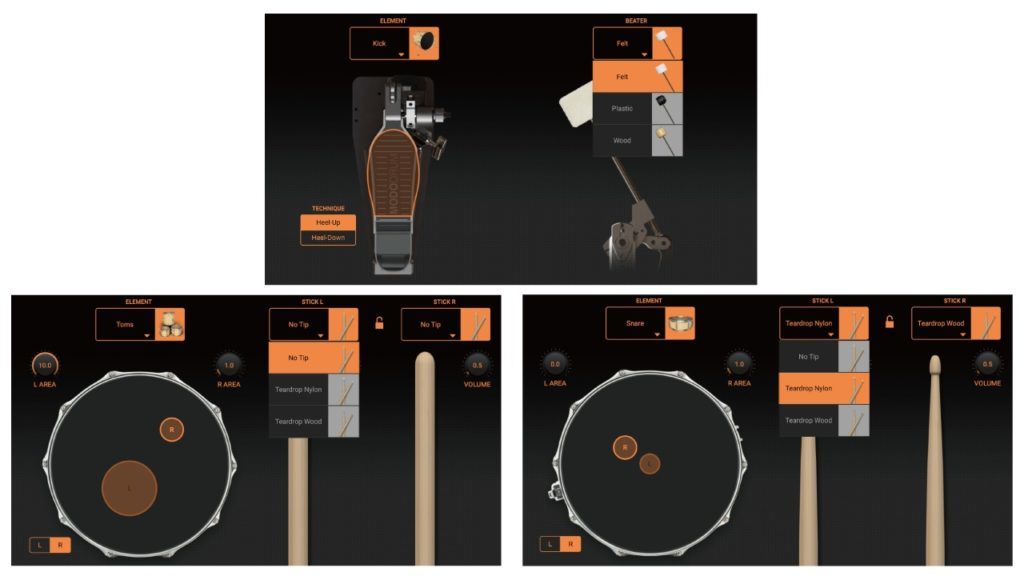 You can adjust the range and volume of the hit with the left and right hands of Snare and Toms. Kick can select Heel-Up or Heel-Down. You can also select the type of stick and kick pedal.
The wider the hit range of Snare and Toms, the more the sound will vary.
Kick pedals : Felt, Plastic, and Wood

Sticks : No Tip, Teardrop Nylon, and Teardrop Wood
There are three types of each.
ROOM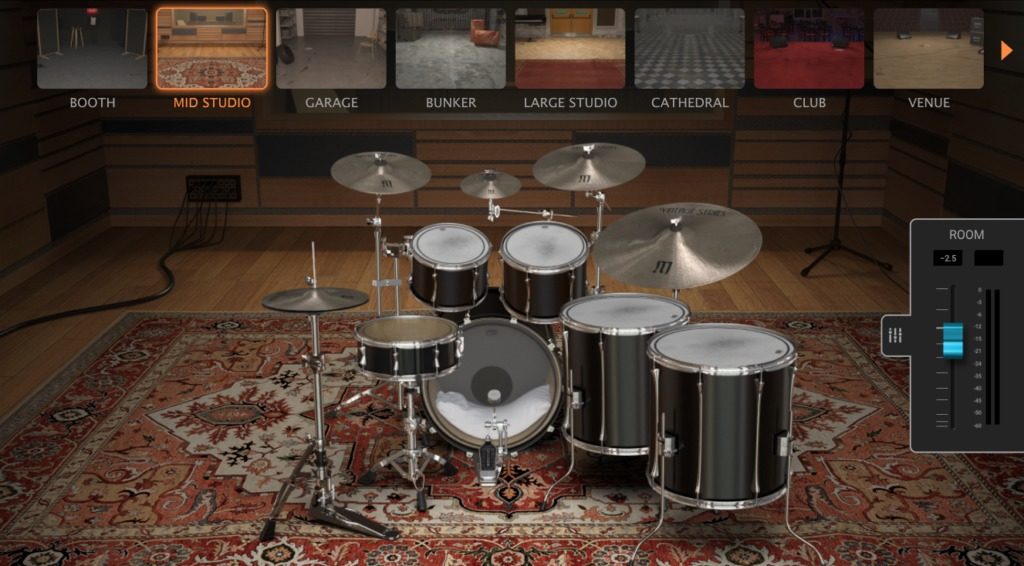 You can set the room where you recorded. You can adjust the volume of the room sound from the mixer mark in the middle of the right.
There are nine room settings: Booth, Mid Studio, Garage, Bunker, Large Studio, Cathedral, Club, Venue and Warehouse.
MIXER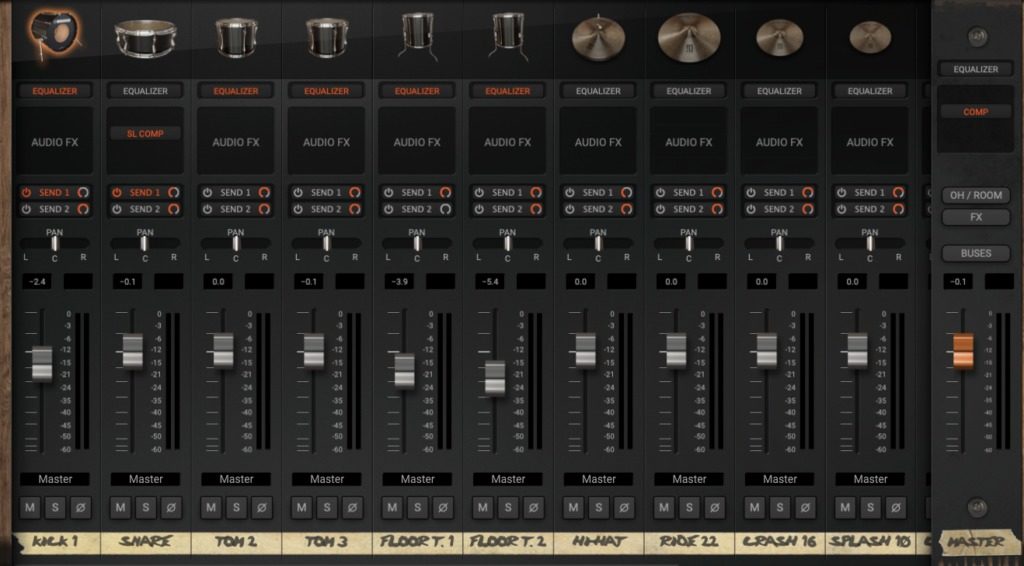 The volume, PAN, effect, and FX (SEND1, 2) of each drum can be adjusted.
There are 19 types of effects in total, and they are inherited from popular effects such as T-Racks developed by IK Multimedia.
19 effects
Compressor、Comp 2A、Comp 76、Gate、Punch、Clipper、Big Pig、Crusher、Distortion、Plate Reverb、Room Reverb、Inverse Reverb、Hall Reverb、Delay、Tape Delay、Phaser、Chorus、Flanger
You can also combine tracks by setting "Master" at the bottom of each mixer to "Bus".

When creating a separate track for each drum, change "Master" to "DAW" from here, add an audio track in the DAW and receive the out.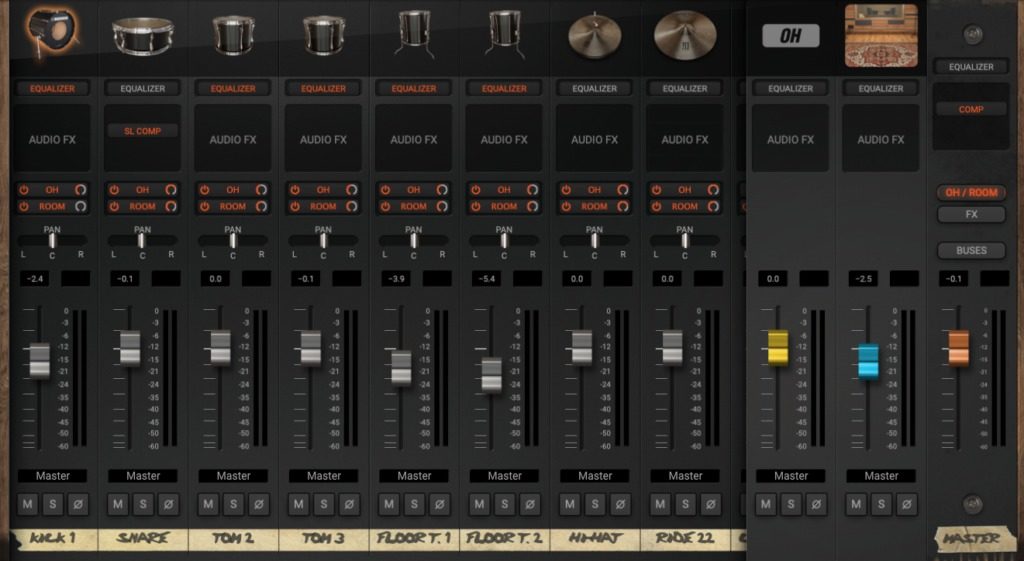 By clicking "OH / ROOM" on the right end, you can adjust the amount sent from each track to OVERHEAD and ROOM.
GROOVES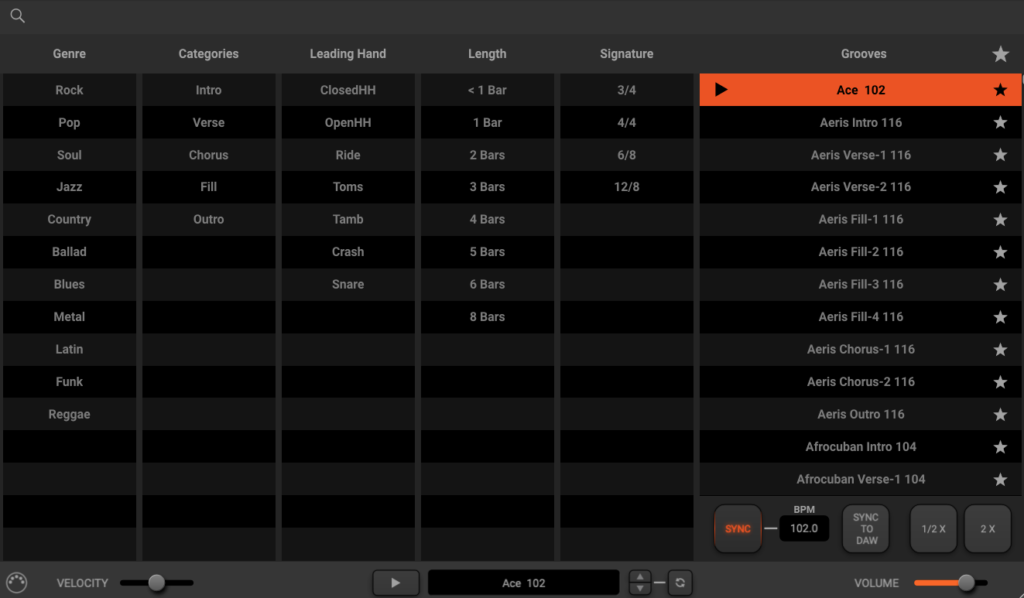 There are over 1400 MIDI patterns.
The genre, category (intro, chorus, etc.), length, beat, etc. can be set in detail, and MIDI patterns can be reflected on the DAW by dragging and dropping.
Control with MIDI CC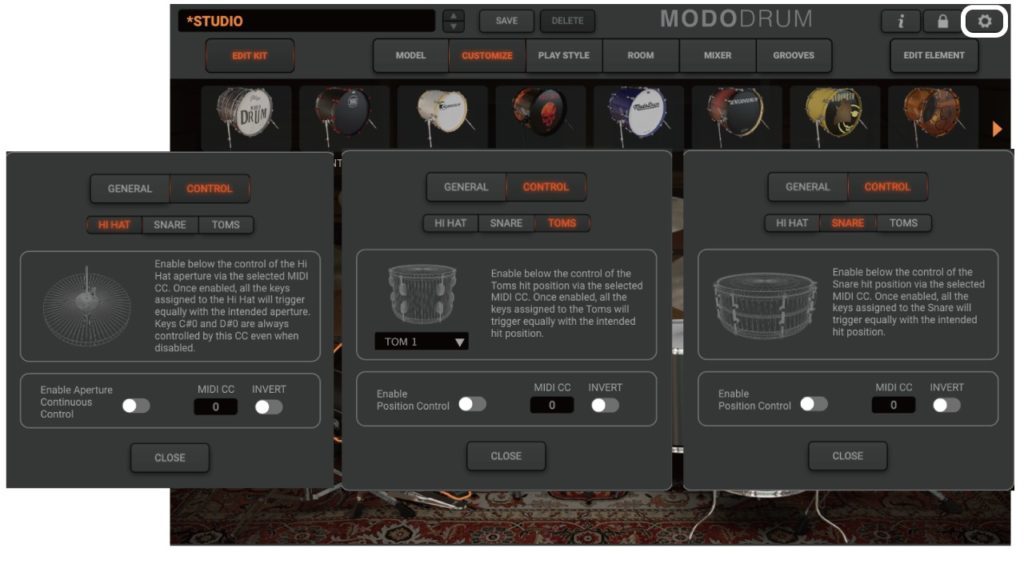 You can adjust the opening / closing status of Hihat and the hit points of Snare and Tom with MIDI CC from the upper right setting.
Turn on "Enable Position Control" on the left and enter the MIDI CC number. Then adjust the MIDI CC automation in your DAW.
---
IK Multimedia MODO DRUM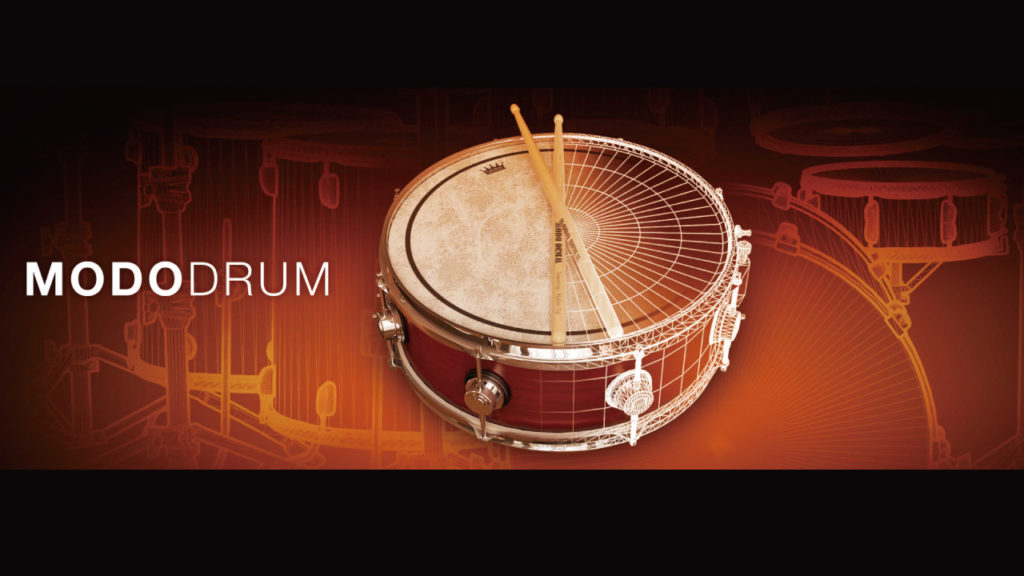 ▶︎IK Multimedia
---
Summary
MODO DRUM, like MODO BASS, is a software that can be tweaked quite finely, and I felt that the range of sound creation was quite wide.
I think it is a convenient drum software that can be used in any genre.
I hope this article is helpful for you.
---
IK Multimedia MODO DRUM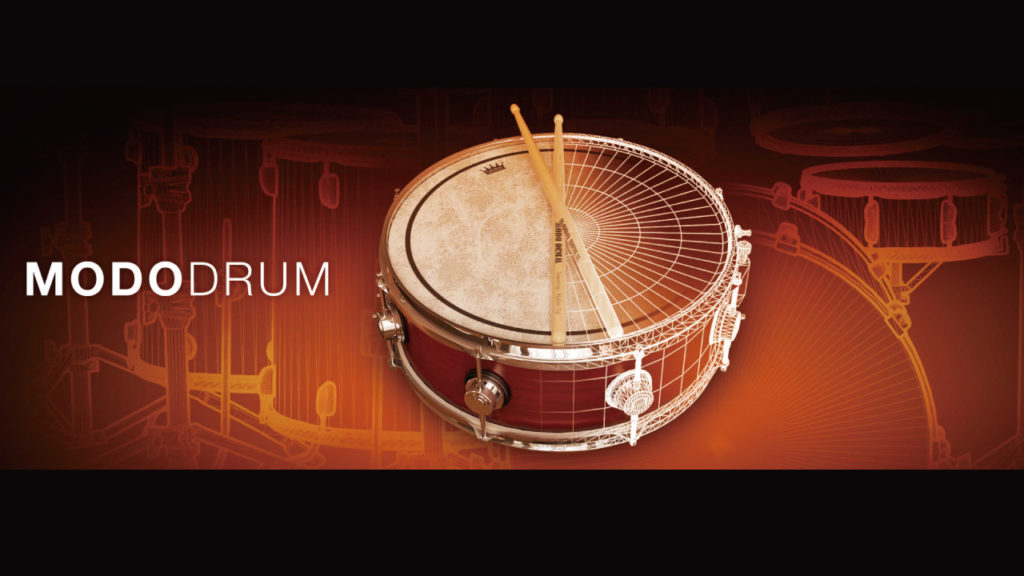 ▶︎IK Multimedia
---