In this article, we will provide you with the latest coupon and sale information for the sample service, Loopcloud. We will also introduce an overview of Loopcloud, instructions on how to use the coupon, and the registration process. Please feel free to use this as a reference.
1. Loopcloud's Latest Coupon and Sale Information
You can now enjoy Loopcloud's Artist Plan for the first two months at an incredible price of only $2 ! Additionally, as a free bonus, you will receive Kilohearts' "Snap Heap" plugin. Discounted annual plans are also available.
To receive the free bonus software, a coupon will be issued on the registration page, which you can then use on Plugin Boutique to claim it.
---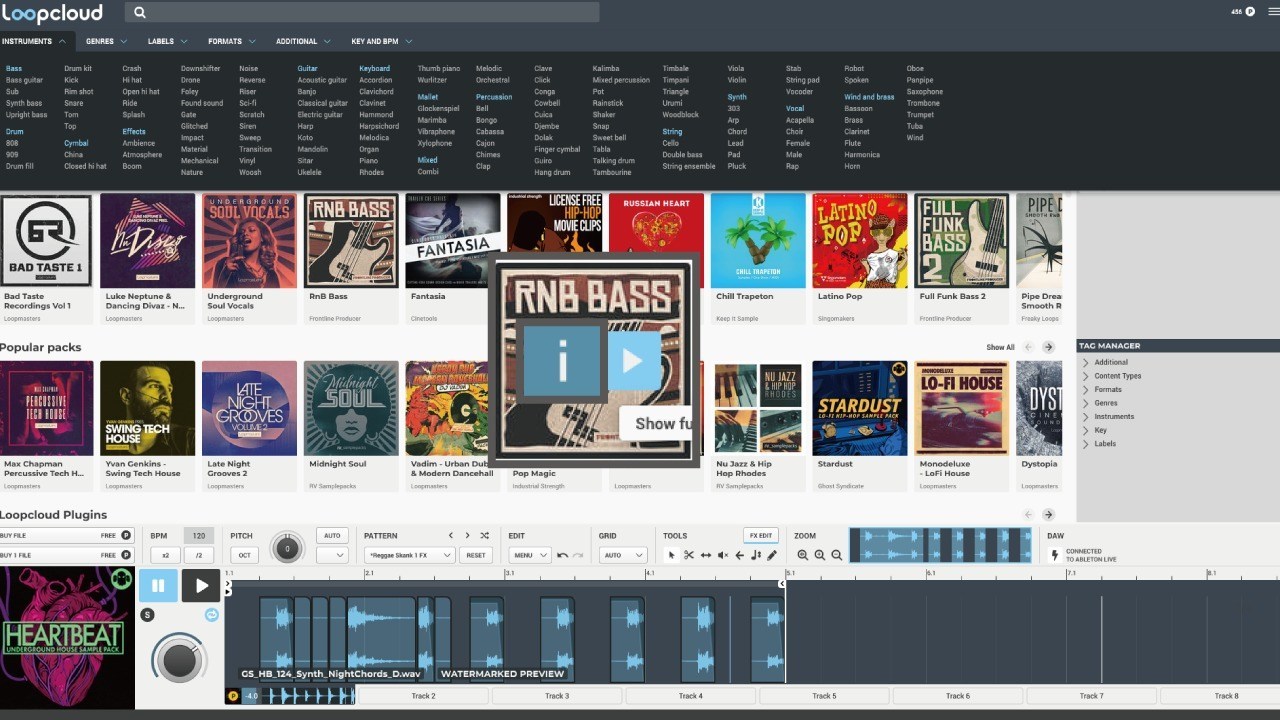 ---
2. Registration Process and How to Use Coupons
In this section, we will guide you through the registration process for Loopcloud and explain how to use coupons. It can be completed in three simple steps:
Select a plan.
Create an account or log in.
Enter your name, address, payment method, and coupon code.
Step1:Select a plan
Click on "Try Free" in the upper right corner and select a plan.
Choose between "Monthly" and "Annual" and select "Start Trial" for the plan you want to enter.
Step2:Create an account or log in.
On the left side, create an account by setting up the following information: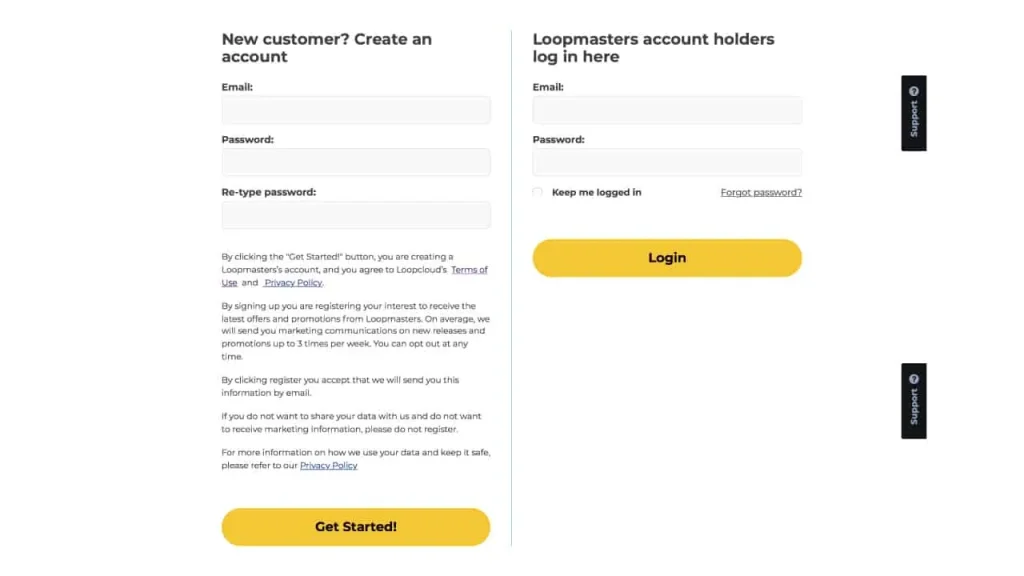 Email address
Password
Re-type password
Then, select Get Started! to create an account.
Step3:Enter your name, address, payment method, and coupon code
If you already have a Loopmasters account, enter your information on the right side.
Enter your name, address, payment method, and coupon code.
Enter your First Name, Last Name, Address (including city), Postal/Zip code, State/Province, and Country.
Choose a payment method:
Checkout with PayPal
Credit Card (Enter your card number)
Check the "I agree…" box and select "Start Now" to complete your registration.
If you have a coupon code, enter it in the "Promo Code" field and select "Apply Code."

Finally, download and install the Mac or Windows application.
3. What is Loopcloud 6?
Loopcloud 6 is a sample platform application with over 4 million samples that can be used in your own music without worrying about copyright. It allows you to manage and edit samples.
Samples are based on a point system, where a certain number of points are allocated to you every month, which you can use to download samples. On average, each sample ranges from 0 to 2 points.
There are three plan options available:
Artist: 100 points per month for $5.99 or 1200 points per year for $59.99.
Studio: 300 points per month for $

9

.99 or 3600 points per year for $99.99.
Professional: 600 points per month for $

17

.99 or 7200 points per year for $179.99.
There are also many free samples available that do not require points. However, please be aware that each plan has a specific limit on the number of free samples you can download per day.
Artist: 10 samples
Studio: 20 samples
Professional: 50 samples
Development company
Loopmasters
Subscription Plan
Artist Plan $5.99 / mo

Studio Plan $9.99 / mo

Professional Plan $17.99 / mo

Subscription Plan
Artist Plan $59.99 / year

Studio Plan $99.99 / year

Professional Plan $179.99 / year

Purchase additional points

100 points : $4.99

250 points : $7.99

500 points : $14.99

Free Trial
30 days
Free VST Plugins
Loopcloud Drum

Loopcloud Play
Loopcloud Sale Summary
By utilizing samples, it becomes possible to explore a wider range of composition possibilities. Moreover, when experiencing creative blocks or a lack of ideas, samples can often serve as a breakthrough. If you haven't yet tried a sample service, we highly recommend considering it. We hope this article serves as a helpful reference.
---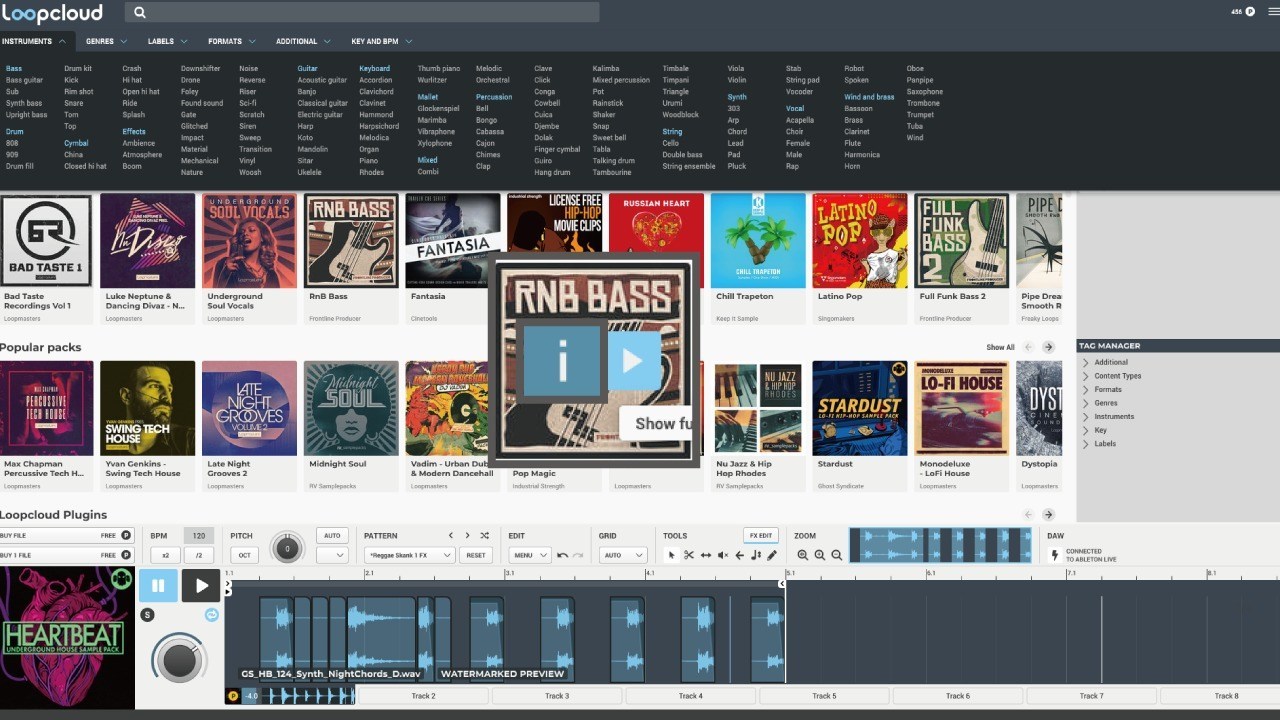 ---