Soundtoys has released a new plate reverb called "SuperPlate"!
In this article, we will introduce the introductory sale information and overview of SuperPlate.
1. Latest Sale Information for SuperPlate
The new reverb plugin "SuperPlate" by Soundtoys is currently on sale at a discount of 46% off until June 14, 2023.
---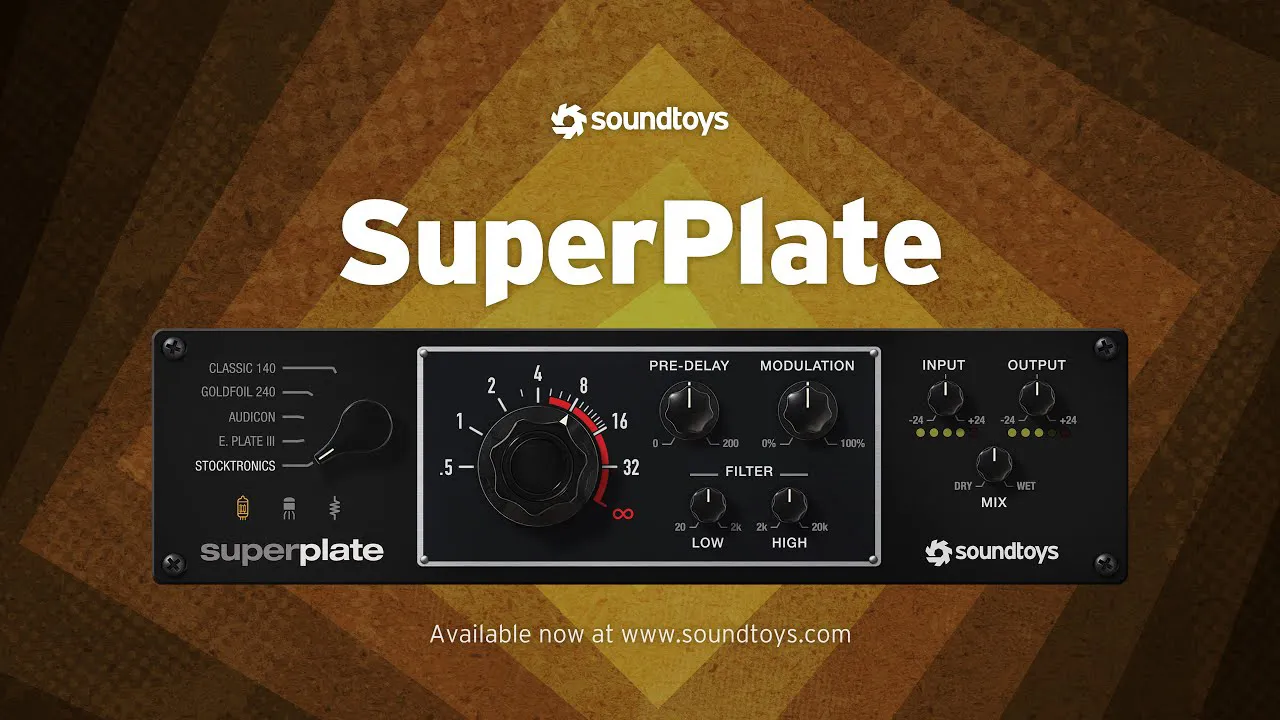 ---
2. What is Soundtoys' "SuperPlate"?
SuperPlate offers the unique tone character of five classic electromechanical plate reverbs. Its advanced algorithms achieve unparalleled realism and versatility, creating a sweet and expansive effect.
At the core of SuperPlate are meticulously modeled reverb units of:
EMT 140
EMT 240
Audicon
Stocktronics RX4000
EcoPlate III
These units provide the foundation for SuperPlate's unique tone character. SuperPlate offers three analog coloration options: Tube, Solid-State, and Clean. These options can be combined with any style in SuperPlate. It also includes advanced digital features such as infinite decay time, built-in pre-delay, extended modulation control, a full-featured EQ for detailed tone shaping, and a unique decay ducking option to adjust decay time and control overlap and build-up. SuperPlate combines the latest digital functionality with its rich set of features.
Key Features:
Five analog plate styles
Three preamp options
Infinite decay
Built-in pre-delay
Modulation control
Decay ducking option
Full-featured EQ
When you purchase SuperPlate, it includes a bonus of the Little Plate plugin.
E. PLATE III
SuperPlate is based on the E. Plate III (1982). EcoPlate III is the smallest version in the EcoPlate series, all of which were designed by Jim Cunningham. The EcoPlate series creates reverberation using stainless steel alloy, and all three versions have a very bright and spacious sound.
GOLDFOIL 240
SuperPlate is based on the EMT 240 (1970), which is the successor to the EMT 140. Technically, the EMT 240 is not a traditional plate reverb but was designed to create a more compact and portable reverb. Instead of using metal plates, it utilizes thin foils of 24-karat gold, resulting in a unique dark and tight sound.
CLASSIC 140
SuperPlate is based on the EMT 140 (1957), which is the most famous and commercially successful original plate reverb. It features cold-rolled steel plates suspended in a metal frame, and according to legend, these plates were sourced from a specific mine in Wales. The EMT 140 has been used as a studio standard for many years and is often referenced when discussing plate reverbs, making it a go-to reference for most people in the industry.
AUDICON
SuperPlate is based on "The Plate" by Audicon, also known as the Lawson Plate (1971). It was designed by Gene Lawson of Nashville's Lawson Microphones as a more affordable plate reverb option for those who couldn't afford the original EMT 140. It was manufactured by Auditronics, a console manufacturer based in Memphis, Tennessee.
STOCKTRONICS
SuperPlate is based on the Stocktronics RX4000 (1978). The RX4000 is a Swedish-made plate reverb that utilizes steel alloy plates, resulting in a distinctively spacious and extended high-frequency response.
The preamp options available in SuperPlate
All plate reverbs use preamps to drive the "voice coil" that converts electrical audio signals into physical vibrations in the plate reverb device. SuperPlate features two preamp models, Tube and Solid-State, as well as a Clean mode, which can be combined with any of SuperPlate's styles.
Tube: Modeled after the original EMT V54 preamp used in early EMT 140 plates, it can add a touch (or a lot) of spice to the sound before entering the reverb.
Solid-State: Modeled after the EMT 162 preamp adopted in later versions of the EMT 140, this model includes a built-in compressor to control and tame transients before entering the reverb.
Clean: This mode removes all preamp modeling, maintaining the pure sound of various plate models without adding distortion or altering dynamics.
System Requirements
Operating systems: Mac OS X 10.12 or later; Windows 7 or later. Apple Silicon is supported.
64-bit only
AAX Native, AAX AudioSuite, VST 2, VST 3, and Audio Units (AU)
An internet connection is required at the time of activation.
3. Installation and Activation Process for Soundtoys Products
Authorization and activation of Soundtoys products require authentication through an iLok account (iLok USB is not required but optional).
It is primarily completed in the following 3 steps:
iLok Account Registration & iLok License Manager Download
Soundtoys Product Registration & Download (Register the license number obtained from the sales website on the soundtoys website)
Launch iLok License Manager, Log in & Activate
---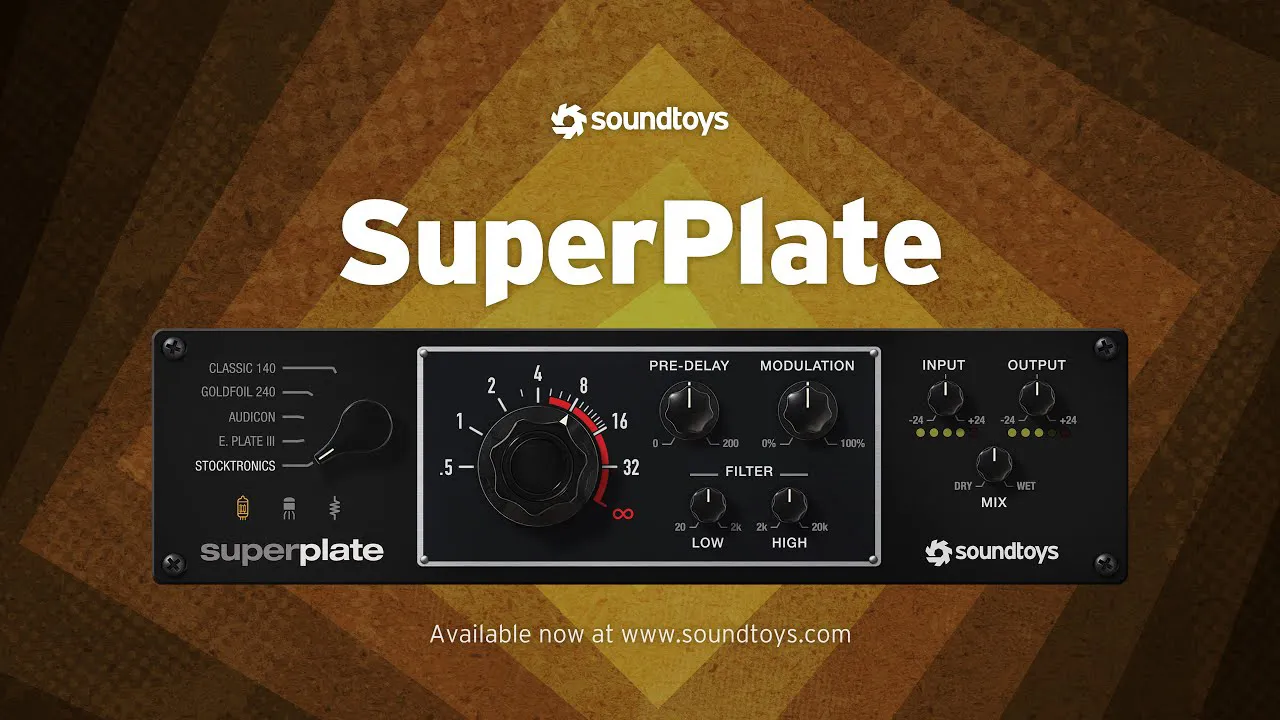 ---
Summary
The new reverb plugin "SuperPlate" by Soundtoys is a cost-effective plugin that brings together five legendary plate reverbs. We highly recommend purchasing it during the release sale. We hope this article proves to be helpful.
---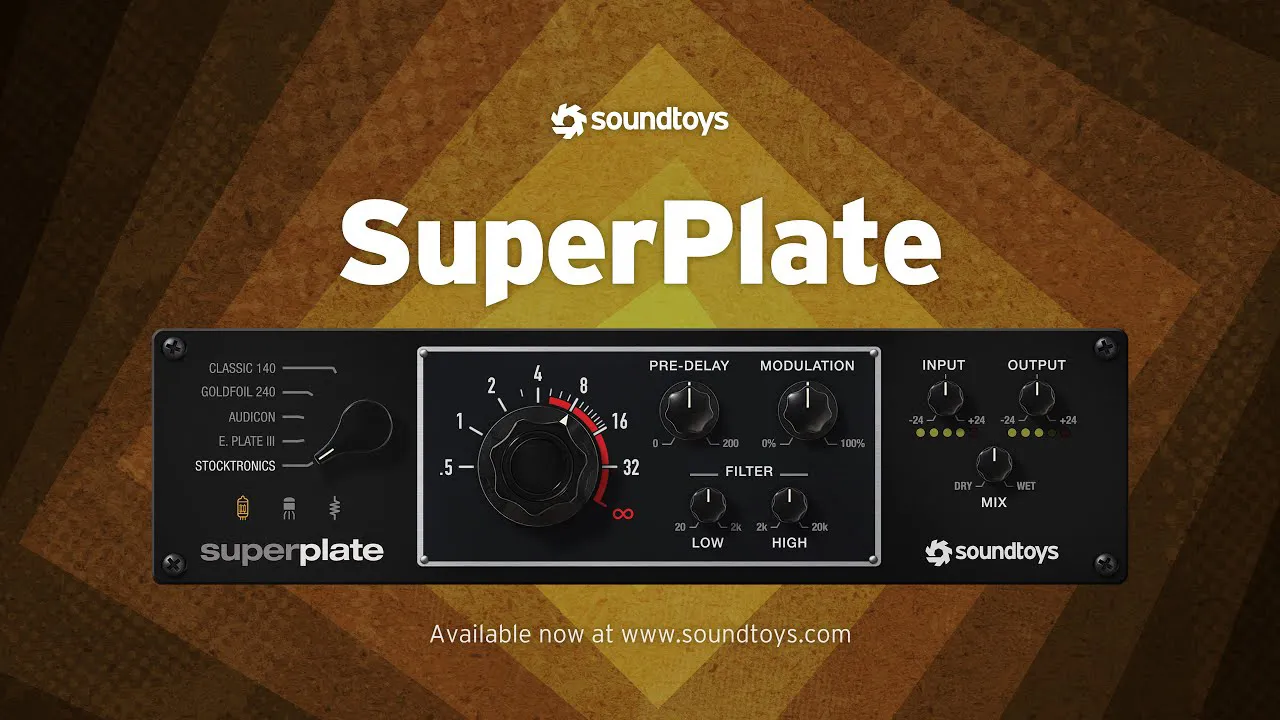 ---