In this article, we will provide you with the latest sale information from sonible, a developer of AI-powered effects and more.
We will also explain an overview of sonible products and provide instructions on installation and activation.
Please feel free to refer to this article.
We will continuously update this article as soon as new sales are launched.
1. Latest sonible Sale
Currently, the following sonible products are on sale:
smart:gate Release Celebration – smart Series Sale: Until August 21, 2023
The new product smart:gate is available for purchase with discounts of up to 62% off through crossgrades from sonible products or smart:bundle.
---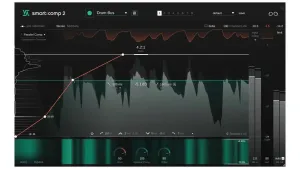 ---
2.Past Sale Reference Prices, Lowest Prices, and Timing, such as Black Friday
sonible has previously held sales events with the following details:
10th-anniversary commemorative sale with the lowest prices ever, held until May 31, 2023.
3. List of sonible products
Now, let's introduce an overview of sonible plugins.
smart:comp 2
smart:comp 2 is the major updated version of sonible's AI-powered compressor plugin.
Compression, which is often considered the biggest challenge for beginners, is now made easier with the power of artificial intelligence. This plugin allows even beginners to automatically apply the most challenging effect, the compressor, using the capabilities of AI.
Beyond just automatic adjustments, smart:comp 2 works with 2000 bands constantly striving to enhance transparency, and it offers an intuitive user interface for adjusting compression settings. It also includes a feature called Sidechain Ducking, which allows adjustment of overlaps using the same 2000 bands with the help of external signals.
Detailed articles including reviews and usage
smart:reverb
smart:reverb is a reverb effect that can be automatically generated by analyzing the input.
By simply selecting and loading the type of input, the effect is applied, but the most appealing feature lies in its parameter variation over time. It allows control of decay time on a frequency band basis along the timeline and enables adjustments in spatial width and density as well.
smart:limit
smart:limit is a limiter that allows for precise control with its unique sound shaping tools, while also offering quick automatic parameter settings and comprehensive monitoring of loudness and dynamics in just a few seconds.
Through intelligent processing, it maintains the details of the tracks and provides transparent and uncompromising limiting quality. With the extensive loudness and dynamics monitoring capabilities of smart:limit, there is no need to use additional metering plugins.
By finding the desired limiting parameters that evoke the breath of the mix within a few seconds and selecting genre-based profiles that suit the mix, you can imbue the plugin with various limiting characteristics. Additionally, if you have a specific limiting style in mind, you can upload a reference track for comparison.
pure:limit
pure:limit is a one-knob limiter plugin that can be used to adjust the levels and dynamics of a song during the mixing stage to achieve the sweet spot.
Regardless of the type of audio material, whether it's soulful vocals, bass-heavy samples, distorted guitars, or podcast dialogues, achieving "proper amount of limiting" is essential for delivering excellent sound on any speaker system. With features such as automatic parameter settings, a wide range of genre-specific profiles, and real-time playback, it allows you to maintain a creative flow while giving the final polish to your mix.
smart:gate
smart:gate can automatically detect the presence of the selected target source and focus on this source during gating. Unlike conventional gates, smart:gate responds only to signal components belonging to the target, not the overall level of the input signal.
It provides much greater stability compared to traditional gates, allowing you to use the gate even when the background signal exceeds the level of the target source.
smart:gate comes equipped with an intelligent source detection feature that allows you to easily perform gating by simply selecting the target source from the dropdown menu. Whether it's vocals, electric guitars, pianos, or various other sources you want to target, the intelligent gate will reliably perform gating even when the level of the target source changes or when competing instruments exceed the signal you want to keep. The content-aware processing of smart:gate fully showcases its capabilities, even in areas where conventional gate plugins have struggled.
Both the activity of the target signal and the gating are thoroughly visualized, providing all the insights needed for quick parameterization and fine-tuning, along with instant replay.
In addition to its intelligent target source detection function, smart:gate incorporates many features for precise adjustments, such as a 3-band suppression network that applies gating weighting across the entire frequency spectrum. The level bias can enhance the processing's level-dependency, making it very useful when refining the response to transient target sources. Moreover, since gating and ducking are closely related, switching the gate plugin to ducking mode provides the same functionality for focusing on the target. It can also be used as a conventional gate without utilizing the content recognition AI function.
pure:comp
pure:comp is an AI-powered compressor plugin designed for creators, featuring a one-knob interface.
It simplifies the process of applying compression to any instrument or vocal track. With intelligent algorithms, unique learning capabilities, and input-specific profiles, it provides professional signal shaping.
With pure:comp, you can quickly transform an 808 into a punchy sound, remove muddiness from a kick, or effortlessly shape the dynamics of a drum track from weak to powerful. The visualization of the compressor allows you to precisely understand how the plugin is enhancing the input signal. This control combines common compression parameters such as threshold, ratio, attack, and release.
pure:verb
pure:verb generates a reverb effect that seamlessly fits any input signal and provides a simple yet powerful control set for sound shaping.
With its unique learning capabilities and input-specific profiles, it guarantees that all calculated reverbs by the plugin match the spectral and temporal characteristics of the input signal. Using this reverb plugin eliminates the need to wrestle with the technically challenging aspects associated with reverb effects. By selecting a profile and pressing a button, pure:verb automatically takes care of boomy low-end, muddy midrange, and harsh high-end.
pure:verb is used in post-production to add space and depth while maintaining a creative flow. Whether it's a mix with soft vocals or solo instruments that require a warm and intimate touch, or if you're seeking a dense reverb effect for orchestral sounds or synth pads, you can emphasize any atmosphere simply by controlling the size of the virtual reverb space.
frei:raum EQ
frei:raum EQ is a plugin that combines three Sonible equalizers, smart:EQ, proximity:EQ, and entropy:EQ, into a single tool.
The smart:EQ layer utilizes unique machine learning capabilities to identify resonances and notches, automatically calculating individual filters to optimize a single track or the entire mix. The second layer consists of the proximity:EQ tool. It allows you to reduce or enhance reverb and separate reverb from direct sound, giving you the freedom to adjust the blend ratio. The third layer, entropy:EQ, separates harmonic and non-harmonic components of recorded sound in any frequency range.
smart:EQ live
smart:EQ live is an equalizer plugin that continuously analyzes audio signals and optimizes them in real-time. With the latency-free smart:engine, it adapts to any live audio situation, providing an additional safety net that saves time in mixing by achieving an optimal balanced sound in just a few seconds.
Proximity:EQ+
Proximity:EQ+ is an EQ plugin that allows easy editing of the proximity of audio sources. It is an equalizer that can bring sounds closer or push them further away.
With this plugin, which enables adjustment of direct sound and reverberation, you can effortlessly recreate the acoustic effects of different spaces. It allows you to transform unclear recordings into clear expressions, push vocals to the background, or give the necessary punch to a muffled bass by adding kick.
smart:EQ 3
smart:EQ 3 is an intelligent equalizer from the AI-powered smart series.
It enhances detail, clarity, and transparency in both single tracks and arrangements with up to 6 channels. It allows you to balance the spectral content of your sound in just a few seconds. By analyzing the spectral information of all channels added to a group, the algorithm ensures that each track is allocated its space within the mix.
entropy:EQ+
entropy:EQ+ allows for individual adjustment of the balance between harmonics components and non-harmonic components in each frequency band.
By detecting various sound components within audio tracks, it enables complete control over attack and sustain.
true:level
true:level is a metering plugin that visualizes the interaction between loudness and dynamics, providing instant feedback on whether a mix is ready for release.
Based on the loudness and dynamics monitoring section of smart:limit, it was developed as a standalone metering plugin in response to popular demand. When making the final decision on tracks to be released, you can utilize various reference values for loudness required by different streaming platforms, dynamics suitable for various genres, and even upload custom reference tracks.
true:balance
true:balance is a metering plugin that provides all the necessary information and guidance to take the correct steps in optimizing the spectral balance and mono compatibility of a mix.
You can access all the information and guidance needed for a well-balanced mix. The adjustable spectrum analyzer displays both the real-time spectrum of the input signal and the averaged spectrum over time. Additionally, you can compare the spectral distribution of your mix to different genres or custom reference tracks as a benchmark.
4. Installation and Activation Process for sonible Products
You can find the installation and authorization instructions from Plugin Boutique's INSTALLATION INSTRUCTIONS.
Activating sonible products is a simple process that can be completed in 2 steps
Download the sonible product from the official sonible website.
Launch the sonible product in your DAW and enter the serial number (license key) by accessing the input area through the settings icon.
However, you also have the option to choose between Machine-based and iLok (USB dongle) authorization. If you prefer to manage your licenses using iLok, you can add the license to your sonible user account dashboard and select "transfer to iLok" to associate it with your iLok account.
---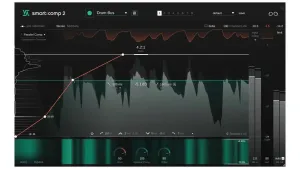 ---
 Summary
We have provided you with sale information about sonible products. Many of their plugins come with AI features and are recommended for both beginners and advanced users. Since sonible occasionally offers sales, make sure not to miss out on those opportunities. We hope this article has been helpful to you.
---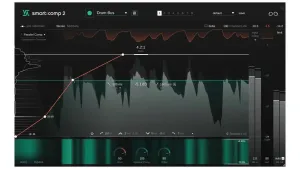 ---