In this article, we will bring you the latest sale information on Celemony's popular pitch correction software, Melodyne.
We also provide an overview and explanations of the differences based on the versions, so please feel free to refer to it.
This article will be updated periodically as new sales are launched.
1. Latest Sale Information for Melodyne
The Melodyne 5 upgrade sale is currently ongoing until June 29, 2023.
Melodyne 5 Studio Upgrade
Melodyne 5 Editor Upgrade
Melodyne 5 Assistant Upgrade
---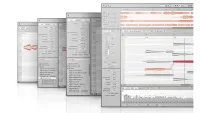 ---
2. What is Celemony "Melodyne Series"? Differences by version
Melodyne is software that allows you to scrutinize recordings or samples and adjust the musical relationships within the sounds, including the characteristics, scale, key, chords, timing, tempo, and timbre of each note. It can handle various types of instruments, including polyphonic instruments like vocals, piano, and guitar.
Differences by version
Melodyne has four versions in the following order:
Essential
Assistant
Editor
Studio
Functionality of each version:
Melodyne Essential:
Musical weighting pitch analysis: Optimal intonation correction based on psychoacoustics.
Chord track and chord detection: Harmonize notes and extract chords from audio.
Algorithms without DNA: Melodic, percussive, and complex material processing.
Note assignment editing: Full control over the algorithms.
Melodyne main tools: Edit pitch, position, and length of notes and note splits.
Macros for pitch, timing, and level adjustments: Correct and optimize notes with intelligent automation.
Standalone or as a plugin for DAWs: Integrated with ARA, AU, VST 3, AAX.
Interoperability: Open and edit projects created in other editions.
Compatibility with Melodyne 4: Open and edit Melodyne 4 projects.
Assistant (includes Essential features and additional functionality):
Audio-to-MIDI conversion: Export notes to MIDI files.
Inspector: Quick access to all parameters.
All Melodyne tools: Pitch, formant, volume, timing, and sibilance editing.
Editor (includes Assistant features and additional functionality):
DNA Direct Note Access: Algorithm for polyphonic instruments like piano and guitar.
Edit each note within chords: Use all tools and macros.
Extended tempo features: Map and edit tempo changes smoothly.
Extended scale features: Create, edit, and extract scales from audio material.
Studio (includes Editor features and additional functionality):
Multitracking: Display and manage multiple tracks in a single window.
Multitrack note editing: Simultaneously edit notes on multiple tracks.
Macros across multiple tracks: Apply macros to multiple tracks at once.
Quantize to reference track: Apply the timing of one track to another.
Sound editor: Unique sound design based on upper partials.
---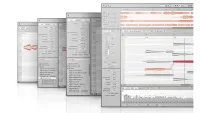 ---
Summary
In this article, we introduced the latest sale information for Celemony's pitch correction software, Melodyne. Melodyne comes in four versions: essential, assistant, editor, and studio, each offering different functionalities. Melodyne allows for the adjustment of various music materials, ranging from vocals to polyphonic instruments like piano and guitar. The sale information will be continuously updated in the article, so be sure not to miss out on the latest deals for Melodyne.
---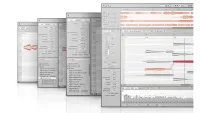 ---