Arturia's "FX Collection" has reached version 4, and it now includes a bundle of 30 effects, with a focus on plugin effects modeled after renowned vintage units.
In this article, we will introduce the latest sale information for the new version, Arturia "FX Collection 4". Additionally, we will provide an overview and explain the upgrade and crossgrade options, so please feel free to refer to this information.
This article will be continuously updated as new sales are launched.
1. Latest Sale Information for FX Collection 4
Arturia is currently offering the following sales
FX Collection 4 Sale: Ends July 31
Various Effects Sale: Ends August 15
On the Arturia official website, there are options to purchase at crossgrade prices or upgrade prices.

By logging into your Arturia account and accessing "MY ACCOUNT" at the top right corner, you can check for special offers.
The pricing may vary depending on the products you already own, but according to our research, during the FX Collection introductory sale:
Upgrade: $69
Crossgrade from each product: $149
These options may be available for purchase.
---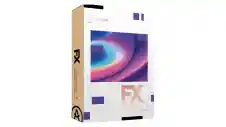 ---
2. What is Arturia's "FX Collection 4"?
FX Collection 4 is a bundle of 30 plugin effects created by Arturia. It includes modeled effects based on renowned vintage units and other devices.
It can be used as a VST, AU, or AAX plugin, expanding the functionality of music production software (DAW). It also supports NKS, which allows integration with Native Instruments controllers and other compatible devices.
In the previous version, the following effects were included:
Mix Bus (3 types):
Bus Force: Original combination of 4 modules (Filter: Oberheim SEM, Compressor: Overstayer Modular Channel, Equalizer: Pultec EQ, Saturation: Overstayer)
Comp DIODE-609: Neve 33609 Diode Compressor Limiter model
EQ SITRAL-295: Siemens Sitral Console model
Modulation (5 types):
Tape MELLO-FI: Mellotron-inspired tape effect
Chorus DIMENSION D: Roland Dimension D model
Phaser BI-TRON: MU-TRON BI PHASE model
Flanger BL-20: Bel BF-20 model
Chorus JUN-6: Roland JUNO-6 chorus model
Compressors (3 types):
Comp VCA-65: dbx 165A model
Comp TUBE-STA: Gates STA-Level (RETRO Instruments Sta-Level) model
Comp FET-76: Urei 1176 model
Delays (4 types):
Efx FRAGMENTS: Granular effect
Delay TAPE-201: Roland RE-201 model
Delay MEMORY-BRIGADE: Electro-Harmonix Memory Man model
Delay ETERNITY: Original digital delay
Reverbs (3 types):
Rev PLATE-140: EMT 140 model
Rev SPRING-636: Grampian 636 model
Rev INTENSITY: Original reverb
Preamps (3 types):
Pre 1973: Neve model
Pre TridA: Trident model
Pre V76: Telefunken model
Filters (3 types):
Filter MINI: Minimoog filter model
Filter M12: Oberheim Matrix-12 filter model
Filter SEM: Oberheim SEM filter model
Distortions (2 types):
Dist TUBE-CULTURE: Thermionic Culture Ultra Vulture distortion model
Dist OPAMP-21: TECH21 Sansamp distortion model
In addition to these, 4 new effects have been added.
Rev LX-24
Rev LX-24 is a classic digital algorithmic reverb effect that enhances and models the retro ambience box by Lexicon, which defined the previous generation of reverbs.
It perfectly emulates the following eight original reverb algorithms:
Small Hall A
Small Hall B
Room A
Constant Plate
Vocal Plate
Large Hall B
Chamber
Perc Plate A
It also features the following characteristics:
Unique interface with sliders for intuitive control
Essential controls such as decay, damping, pre-delay, dry/wet mix, etc.
Emulated 12-bit and 24-bit converters for a dark and warm sound
Modern converter mode for achieving a cleaner sound
Cross-over and offset controls for adjusting low-frequency response
Mode enhancement for subtle pitch-shift modulation
Interactive visualizer for quick reverb editing through click and drag
Dynamic effects such as ducking, gating, and tremolo
100 presets tailored for vocals, drums, guitars, synths, and abstract sound design
A/B comparison functionality
Filter MS-20
Filter MS-20 is a combination of the most iconic analog filter (from the KORG MS-20 V) in the synth world, known for being used by legendary artists like Daft Punk and Chemical Brothers, with an aggressive distortion module.
This new effect combines the renowned analog filter, representative of the synth world, with aggressive distortion. It is designed for music producers seeking the raw and intense characteristics of analog sound, allowing them to immerse their mixes in unknown sonic territories. Filter MS-20 features an intuitive user interface and over 60 presets, making it a perfect partner for loops, synth lines, and drums.
It also offers the following features:
Emulated stereo analog filter and distortion effects
High-precision circuit modeling with unique TAE® technology
Resonant low-pass and high-pass modes
Bandpass-style master cutoff
Stereo offset for widening the filter sound
ESP distortion circuit with input filtering
Switchable routing (distortion to filter, filter to distortion)
Output mix and level controls
Envelope follower
Function generator
16-step sequencer
Movement macro for modulating attenuation/boost
A/B comparison functionality
Dist COLDFIRE
Dist COLDFIRE is a dual-engine distortion effect that allows you to achieve rich tube saturation to wild sound destruction in just a few clicks. By combining analog and digital algorithms with deep modulation and customization, it grants access to almost infinite possibilities of distortion.
With its two distortion engines, you can select from the following 11 distortion algorithms, each with its own set of customizable controls:
Tape
Tube
Transistor
Transformer
Rectifier
Germanium
Force
Bit Crusher
Bit Inverter
Wavefolder
Waveshaper
It also offers the following features:
Advanced control panel for detailed sound design
5 routing options (serial, parallel, stereo, mid/side, band split)
Routing balance slider to blend distortions A and B with a real-time visualizer
Pre/post 3-mode dynamics module (compressor, multiband, limiter)
Feedback module
6-mode pre-filter (including comb filtering) for each distortion engine
2-band post-filter for each distortion engine
6 assignable modulation slots (with 4 modes each: LFO, function, follower, 16-step sequencer)
Over 150 presets
A/B comparison functionality
Oversampling
Rotary CLS-222
Rotary CLS-222 is a creative plugin that recreates the Dynacord rotary speaker emulator.
It offers the following features:
Emulation of classic studio rotary effects
Modeling of op-amp preamp circuits
Addition of valve preamp circuitry
Continuous stereo width control from mono to 120%
High-speed, low-speed, and stop modes with ramping functionality in between
Input high-pass filter
Separate speed settings for bass and treble (in Hz or sync)
Adjustable ratio between high-frequency and low-frequency content
Visualizer with 4 phasing options
Multi-shape distance control for bass and treble
Dry/wet control
Optional mono summing input and dry bass setting
Built-in preset library
A/B comparison functionality
3. Installation and Activation Process for Arturia Products
The installation and authorization process for Arturia products is completed in 4 steps:
Create and log in to your Arturia account.
From the "MY ACCOUNT" section (represented by a person icon) in the top right corner, click on "Register New Product" and enter the Serial Number (SN) and Unlock Code (UC) to register the product.
Download and install the Arturia Software Center (ASC).
Launch ASC, log in, and activate/install the product.
---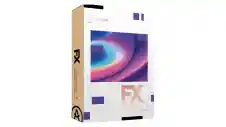 ---
Summary
Arturia's "FX Collection 4" is a bundle of 30 plugin effects. Special offers and crossgrade pricing are available. These versatile effects can be used as extensions for music production software DAW, supporting VST, AU, and AAX plugins. Take advantage of the sale and get the latest FX Collection 4 at a great price.
---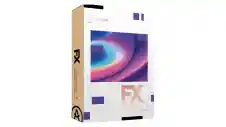 ---